Murder Mystery Dinner sequel to Tapas To Die For.  12 cast members; 6 new characters and 6 from the first gathering.  Along with their formal invitations, guests can receive a video introducing characters and setting, a secret dossier, tapa recipes, and instructions for the 'game'.  All arrive dressed in character with a tapa potluck and perhaps a bottle of wine.  A few new twists and turns,  creative props, and lots of spectacular food make for a magical evening!
A Murder Mystery Dinner Party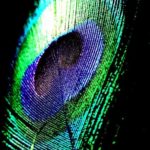 San Sebastian!  Cool and happening by night and charming and well mannered by day.  It is a city filled with people who love to indulge, with Michelin stars seemingly falling from the sky onto it's restaurants. The tapas culture is almost unmatched anywhere else in Spain.
Our story begins a few miles away, at the Manor in Ascain, France, where the beautiful Pottok ponies roam nearly wild and our eclectic cast of characters gather for a birthday celebration for Lillian Lexicon.